We sat down with Jim Blough and Don Cavin, our Illumination Works Vuforia experts, and asked if they could share some key takeaways from their Expert Capture Webinar, the first of our three-part Augmented Reality Webinar Summer Series.
What is Vuforia Expert Capture?
Vuforia Expert Capture is the fastest and easiest way to create powerful AR-enabled instructions that empower front-line workers. This software application, part of PTC's augmented reality suite of tools, enables the creation of on-demand video-based training. The software is loaded on an augmented reality headset to enable experts to easily create content that can be enhanced and scaled across the enterprise. Expert Capture allows subject matter experts to easily record step-by-step instructions and best practices on how to perform critical tasks, which can then be shared with new or redeployed workers for fast, efficient, on-the-job guidance.
How is Expert Capture relevant to the industrial/manufacturing industries?
The industrial market is facing unprecedented challenges. The need for Digital Transformation is being accelerated as organizations shift to new ways of doing business. Travel bans, lockdowns, and social distancing policies are disrupting business around the world, forcing companies to find new ways to work. The industrial market is feeling the pressures of this chaotic time.
The impact on workforce quality and agility is worsened. The coronavirus exacerbated an already serious problem for many companies―an increasing shortage of trained front-line workers.
Even prior to the pandemic, the trend toward a more distributed, mobile, and agile workforce was already unmistakable. There is an aging workforce that is rapidly retiring, resulting in a loss of expert knowledge. In one to two years, it is estimated that nearly 58% of the manufacturing workforce will be eligible for retirement as the average workforce age continues to rise. Counter to that, we are seeing digitally native younger employees entering the work force, often frustrated with old technologies still in use.
In addition, products are becoming more complex to manufacture with an increasing number of configurations and customizations. The global market is fierce and changing rapidly, so being able to respond to customer demands and offer differentiated products and services is paramount to remaining competitive in today's environment.
How can Expert Capture help?
Today's market conditions accelerate the shift to new ways of working―more virtual with remote support and workforces, multi-skilled, multi-tasked, and agile as well as minimized direct interaction even when co-located. Best-in-class organizations require new approaches for delivering relevant information to front-line workers. With Expert Capture, customers are improving their workforce productivity and efficiency:
Get new workers up to speed faster and more cost-effectively
Lower the cost of downtime, scrap, and rework
Improve safety and compliance adherence
Meet service level agreements and improve customer satisfaction
Cut costs of repeat visits and improve first-time-fix rates
How does Expert Capture work?
It's as easy as 1-2-3…
Capture Expertise: Effortlessly capture domain expertise to create step-by-step instructions for hands-on training and task guidance
Enhance Expertise: Edit, fine-tune, and publish AR content in an easy-to-use web-based environment using new or existing visual instructions, schematics, etc.
Scale Expertise: Equip workers with essential instructions at their fingertips with dynamic content delivery to multiple device types across the enterprise such as mobile and 2D/3D digital eyewear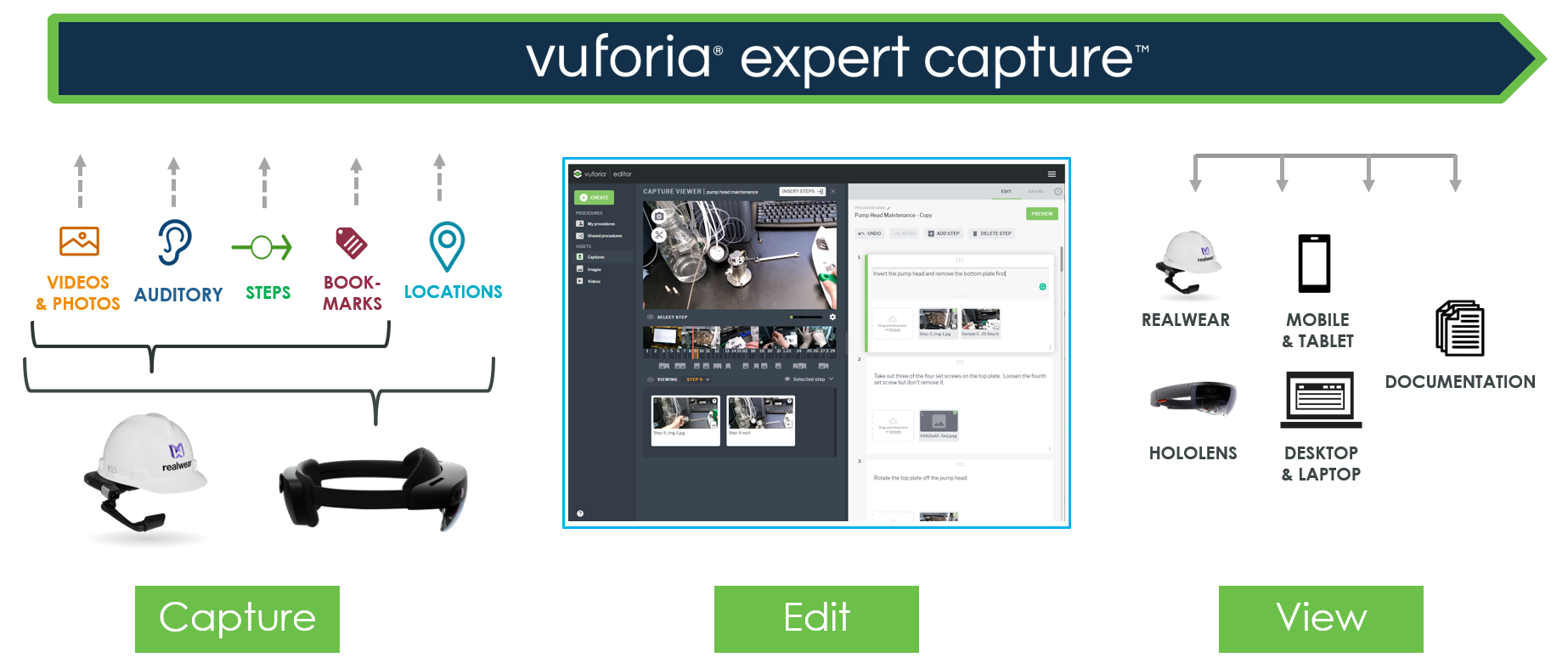 Wrap Up
With easy access and viewing of up-to-date information for procedures, Expert Capture makes it possible for any worker to perform the same tasks effectively and efficiently to enhance current performance, safety, and compliance.
To learn more, check out our Expert Capture webinar and demo on our YouTube channel, or contact Jim Blough, Digital Transformation Expert or Don Cavin, Vuforia Technical Expert.
If you liked this article, you might also be interested in these upcoming ILW/PTC AR webinars: Vuforia Chalk on September 10, 2020 and Vuforia Studio on September 24, 2020, CLICK HERE TO REGISTER.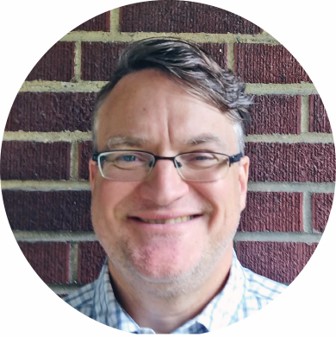 About the Authors
Don Cavin is a Vuforia Technial Expert at Illumination Works specializing in augmented reality and internet of things technologies leveraging the PTC product suite, including Thingworx (IoT), Vuforia Studio for Virtual Reality/Augmented Reality, and Training Videos using Vuforia Expert Capture.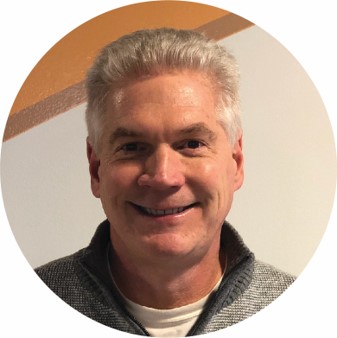 Jim Blough is a Digital Transformation Specialist specializing in augmented reality and internet of things technologies leveraging the PTC product suite. Jim has extensive experience selling, implementing and supporting software, hardware and services within multiple industries.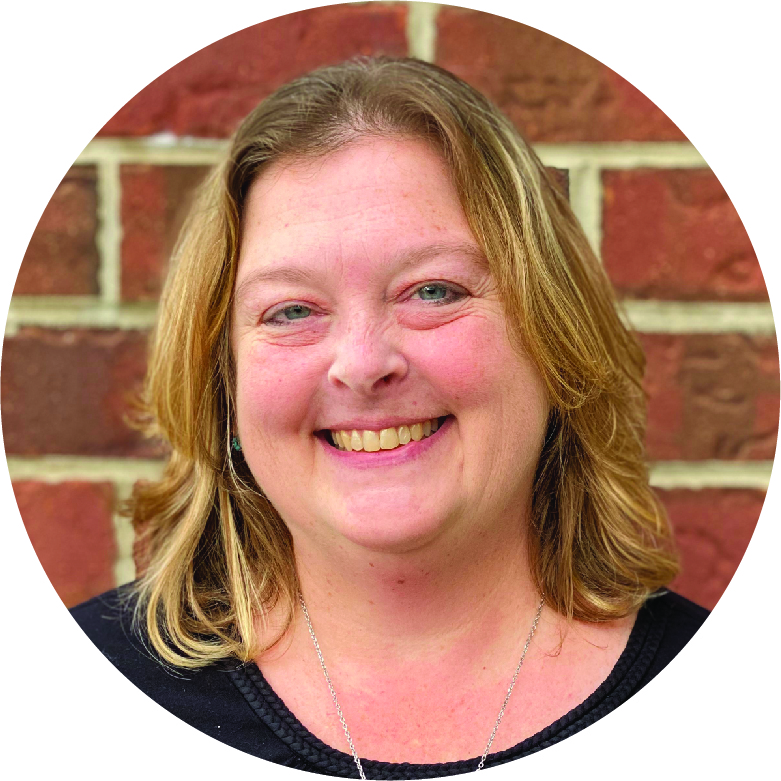 Cathy Claude is the Director of Marketing and Communications at Illumination Works. With over 20 years of experience in tech writing and editing as well as creation of promotional materials and graphic design, Cathy works with executive leadership, sales, delivery, recruiting and operations to build Illumination Works' brand both internally and externally.